>
Today (part of) my procrastinating was actually productive. After deciding writing half a sentence about metafiction was more than enough, I fooled myself into watching 'Nuovo Cinema Paradiso' by thinking "it's okay to watch it Andrea, it's for your Italian class! Now go and make some pop-corn".
Salvatore Di Vita, a middle-aged filmmaker, returns to his Sicilian hometown after 30 years to attend an old friend's funeral. The deceased friend, Alfredo, is the same one who, years ago, prompted him to leave and never come back. Through Totó's reminiscence of his childhood and teenage years, shown in a very long flashback, we are allowed to follow the development of this odd couple's relationship, as well as the boy's coming-of-age.
'Nuovo Cinema Paradiso' is a story of friendship, love and Italian small town life during Mussolini's time, but, above all, it is a great nostalgic showcase of love for classical cinema. As a kid, the protagonist is fascinated by movies and hangs out with Alfredo, the projectionist, until he agrees to teach him his job. The film is often taken over by scenes of classical films being shown at Nuovo Cinema Paradiso, which allows us both to react to these scenes and to see the impact they have on those watching them in the movie. The final scene, in which Totó watches a film made up of all the censored moments is remarkably moving and reminds us of the immense power of the cinematic image, a power that nowadays is getting lost, partly due to the number of poor quality meaningless movies made and partly because we have grown up in a world ruled by images in such a way that we no longer react to them with such intensity.
I really enjoyed the film. I thought the boy's relationship with Alfredo was much more convincing and interesting than his love one, which left me a bit cold. And it felt great to watch an Italian movie without subtitles, it makes me feel all multilingual and stuff.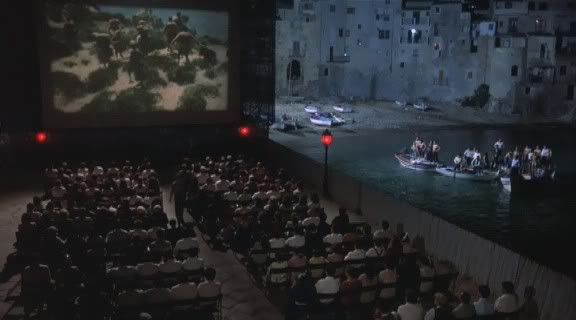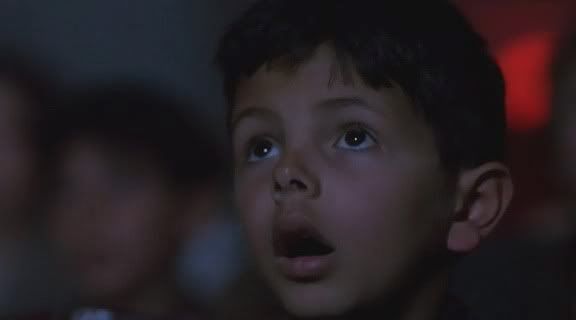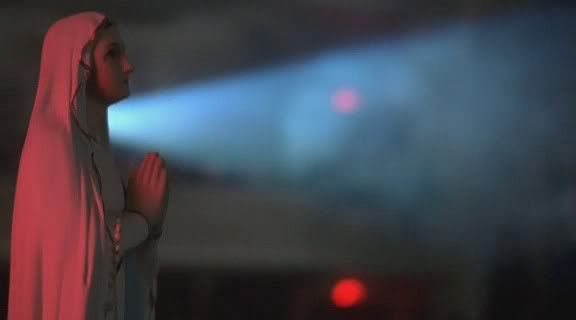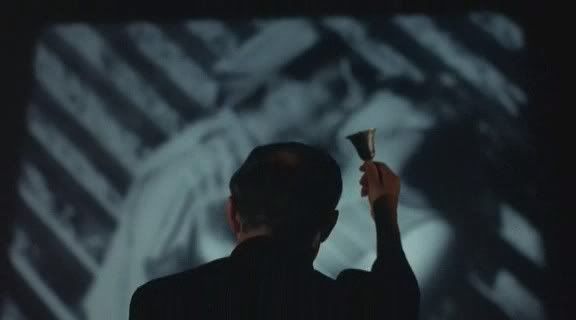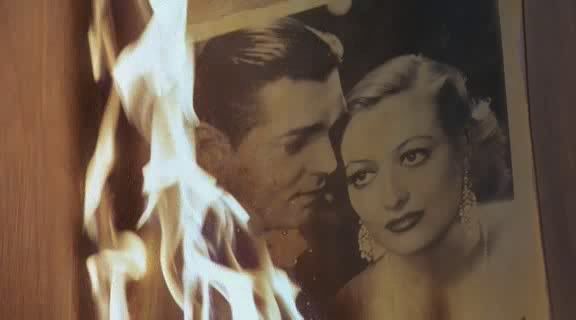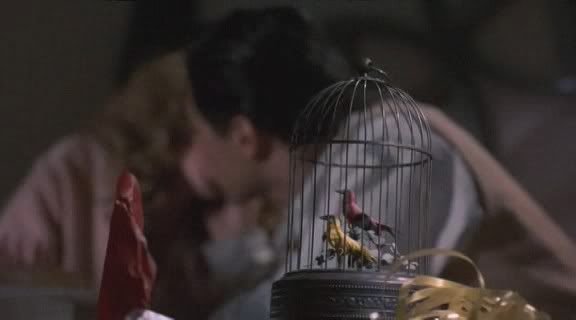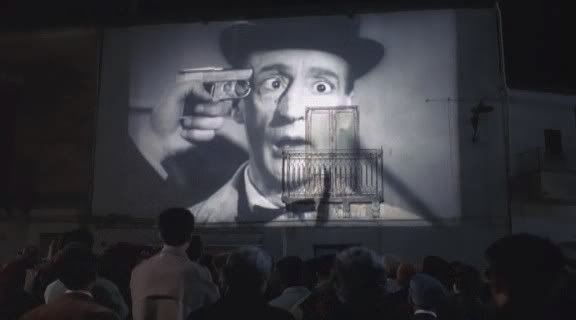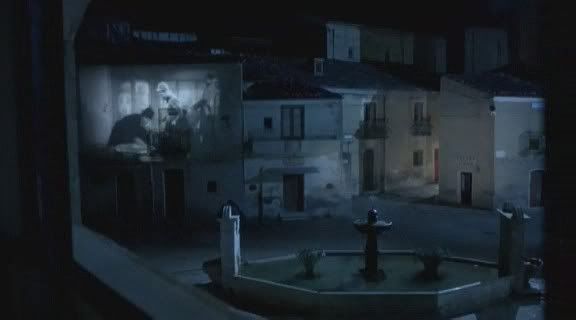 You can watch the final scene here: